Neodymium (NdFeB) magnet
The most powerful type of permanent magnet today
NdFeB magnets (also known as NEO, NdFeB, or NiB magnets) are the most powerful permanent magnets on the market today, far outperforming aluminum, nickel, cobalt and ceramic (ferrite) magnets.The e compact size of sintered neodymium magnets provides extremely high energy, and they have high remanence and coercivity compared to other permanent magnets.They are also relatively inexpensive and come in a variety of shapes, sizes and grades.
Neodymium magnets are the most widely used type of rare earth magnets in industrial, technical and commercial applications, requiring a sturdy permanent magnet.Components that were once large and heavy can now be miniaturized, often resulting in significant cost savings for complete magnetic components and assemblies.
Custom neodymium (NdFeB) magnets
Integrated Magnetics has over 60 years of expertise in the technical design, engineering, manufacture, assembly and testing of custom neodymium magnets and precision magnetic components.We routinely manufacture technical magnetic components for high performance applications, either to drawings or to specifications.We also offer a wide range of neodymium magnets in all levels, shapes and sizes, available online at Magnetshop.com.Send us a request for a quote or contact us immediately to discuss your project's special requirements.
---
Neodymium magnet application

Ndfeb magnet is usually used for high clamping force of clamping system, high performance motor, sensors, medical instruments, magnetic resonance imaging, high magnetic yoke magnet, magnetic bearing, magnetic coupler, speakers, Hal Bach array, magnetic separation equipment, switch, relay, sputtering, vacuum deposition, guided by a charged particle beam, particle accelerators, ups and downs, swing machine, etc.We are a trusted partner for global companies in these key markets.
---
Neodymium magnet design, engineering and manufacturing
● Technical Magnet Design and Engineering - Our core expertise is in the technical design, engineering and custom manufacture of neodymium magnets and magnetic components, from prototype to small to medium scale production.
● In-house Production Facilities - Our fully equipped in-house production and production facilities and dedicated assembly areas with Class 1000 clean rooms allow us to offer more complete turnkey solutions that reduce lead times, improve quality and reduce costs at all levels.
● Quality Planning and Assurance - We use state of the art equipment to provide a full range of inspection and testing services to ensure that all products we deliver meet stringent industry standards.Our comprehensive quality management system is constantly evolving to meet or exceed customer expectations.
● Licensing and Certification - As a fully licensed and certified magnet manufacturer, we are ISO: 9001:2015 certified, ITAR registered, ROHS3 and REACH certified.Click here to view all of our certifications and compliance.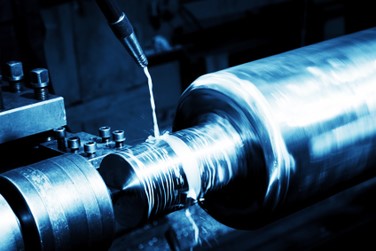 ---
Your custom neodymium magnet project - how can we help?
Working with an experienced magnet engineering and manufacturing team to achieve optimal magnet performance is critical.Integrated Magnetics has over 60 years of accumulated knowledge and expertise in this area of expertise.We are able to fully design magnetic parts and components for your specific application using precision FEA tools with magnetic, thermal and stress analysis capabilities.Contact us immediately or send us a quote request to discuss the special requirements of your project.
---
Characteristics of neodymium magnets
● Grades and Materials - We have a large stock of standard and premium grades of neodymium magnet materials to reduce production and lead time.We supply sintered neodymium magnets in grades N33 to N53.Please visit our neodymium magnet materials page for more information and data sheets about the material.
● Size and Shape - Standard NdFeB rare earth magnets range in size from a few millimeters to approximately 150 millimeters, while components can weigh up to several tons.The standard shapes we offer include disks, blocks, rings and arcs of various sizes and grades.Non-standard shapes and sizes can be customized from raw materials to your exact requirements.
● Temperature considerations - neodymium magnets are temperature sensitive.For applications where magnets may be exposed to temperatures in excess of 250°F (120°C), the choice of magnet class and magnetic circuit must be carefully considered.Send us a request for a quote or contact us immediately, and our team of experienced engineers can help you determine the best and most cost effective option for your project.
● Manufacturing Method - Due to the relative fragility and high magnetic strength of NdFeB magnets, they should be cut and ground prior to magnetization.We are fully equipped to process these materials into almost any shape and size using our in-house grinding and EDM equipment to meet the special requirements of your project.Tolerances of +0.0001 inches can be made as required.
● Surface Treatment - NEO magnets are prone to oxidation, so it is highly recommended to apply paint, epoxy coating or electroplating to prevent corrosion.The surface finishes we offer include nickel plating, IVD or epoxy coating.
● Precautions for Magnetization and Assembly-Nd rare earth magnets are anisotropic and have a strong magnetic orientation.In order to realize multipole magnetization, a special magnetization fixture is needed.Oersteds with a magnetization field of over 35 kg are needed to magnetize these materials.
● Handling and Storage - Neodymium materials are relatively brittle but highly magnetic.They must therefore be handled with care to avoid human injury and damage to magnets.